Toronto Gala 2023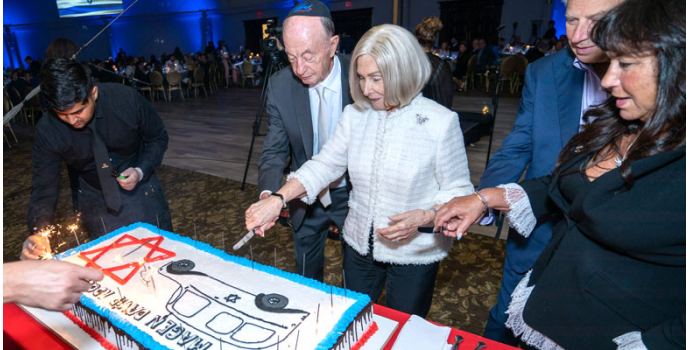 CMDA Toronto's Most Successful Gala Ever
TORONTO June 15, 2023
With over 550 in attendance on June 15, Canadian Magen David Adom (CMDA) was proud to honour Dr. Marat Ressin and family and Dr. Alex and Gerald Hartman and families at the REAL HEROES CAN'T DO IT ALONE Gala in Toronto. Leaders in their respective fields, the numbers that showed up to honour each of them is a true testament to all of their characters.
Thank you to so many including Consul General of Israel in Toronto & Western Canada Idit Shamir, Israel's Permanent Representative to the United Nations Ambassador Gilad Erdan, Deputy Leader of the Opposition the Honourable Melissa Lantsman, and so many more for their participation in this RECORD BREAKING EVENT.
With an incredible performance by Quebec's own Les Oiseaux du Paradis, the hilarious comic stylings of Sarge, the delicious catering from Ely's Fine Foods and so much more, the guests were treated to a truly memorable evening.
We are proud to announce that the event raised significantly more than any of the previous Toronto galas. The proceeds will be directly funding a variety of essential needs of Israel's National EMS and Blood Services, including ambulances, medi-cycles, and state-of-the-art equipment.
CMDA and MDA will have a further special announcement corresponding to the Event in the very near future - Stay tuned!