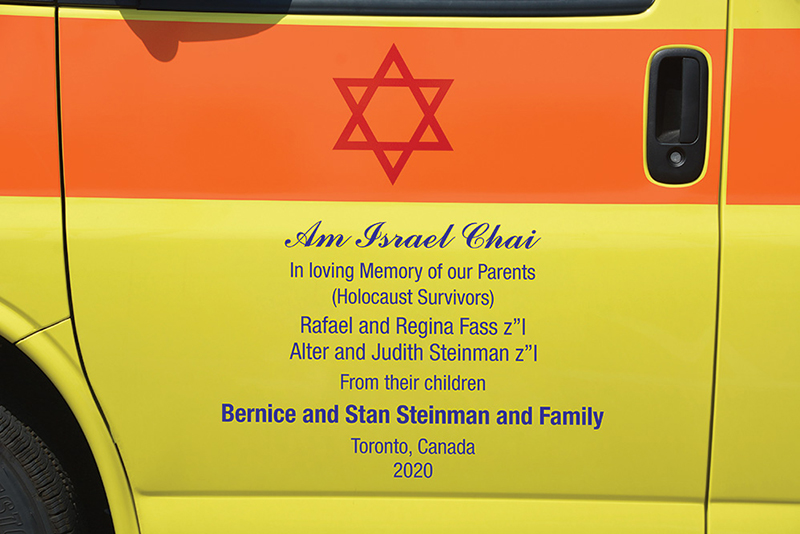 ---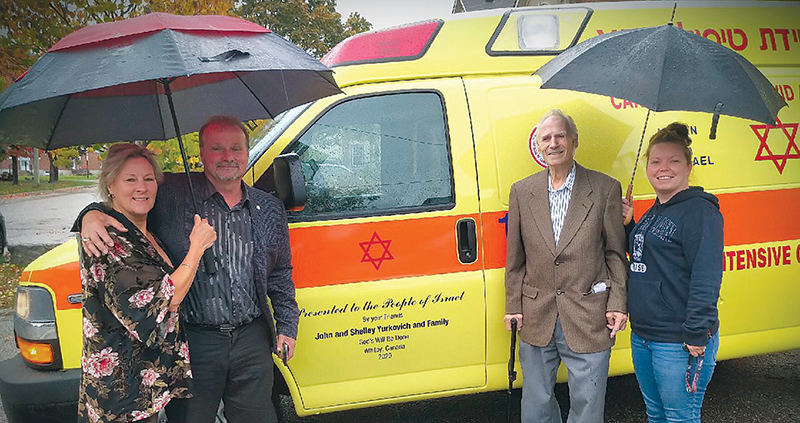 Despite inclement weather, Shelley & Jon Yurkovich (L.) and Fred Yurkovich & Krystal McCausland (R.) celebrate their donation of a MICU.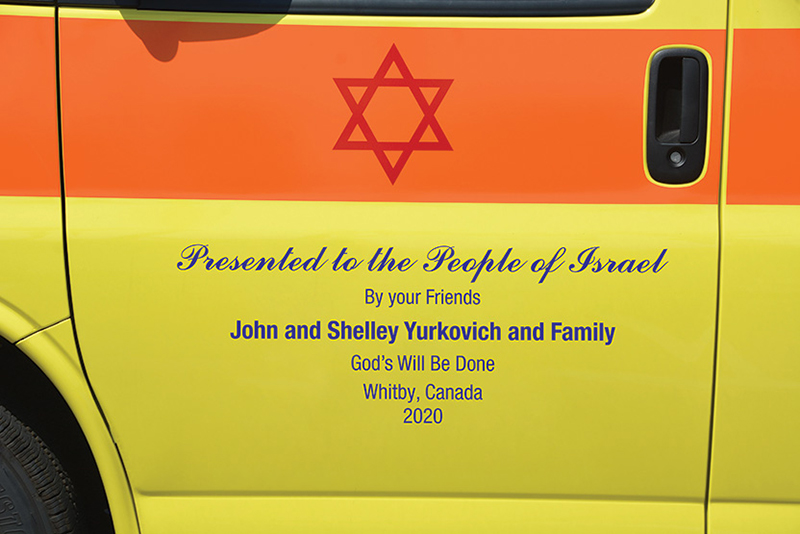 ---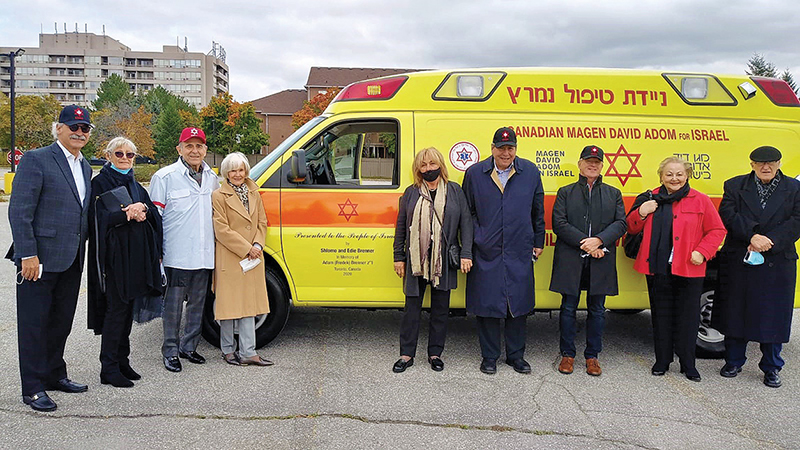 Family and friends join Shlomo and Edie Brenner (3rd and 4th from left) at the dedication of a Mobile Intensive Care Unit (MICU) in memory of Adam (Fredek) Brenner z"l.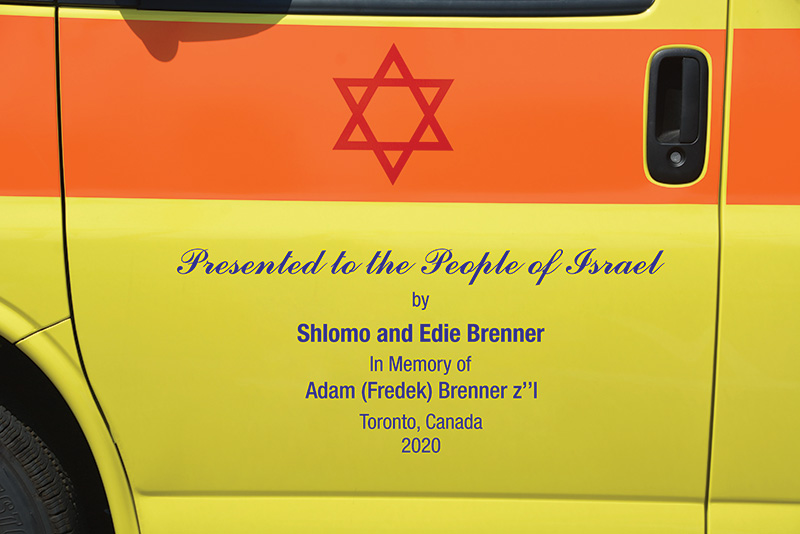 ---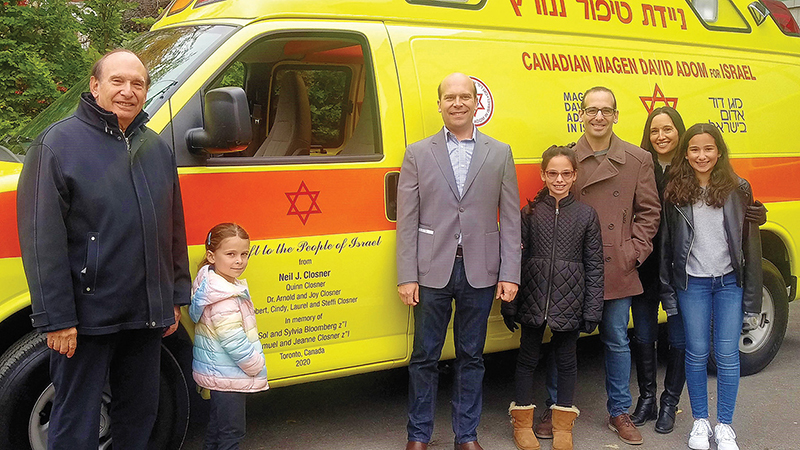 Neil Closner and family at the dedication of their gift to the people of Israel in memory of Sol & Sylvia Bloomberg z"l and Samuel & Jeanne Closner z"l.