Montreal Gala 2023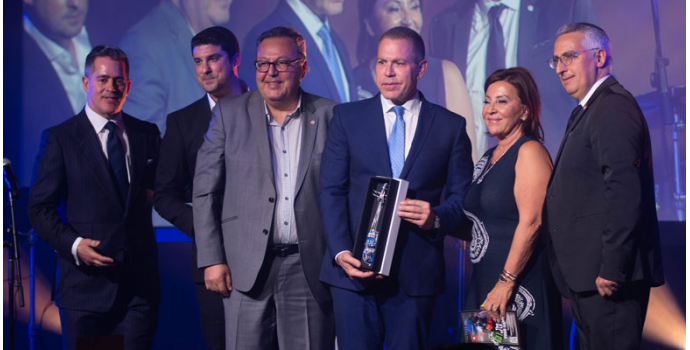 CMDA Montréal Gala – A Night to Remember
MONTREAL May 30, 2023
CMDA held its most successful Montreal Gala to date, with more than 450 guests in attendance at the Shaar Hashomoyim synagogue on May 30th.
The entire experience was enhanced by Miami Chef Yaniv Cohen "The Spice Detective". From unique Israeli cocktails and hors d'œuvres to pomegranate braised short ribs and exquisite desserts, it was a journey of the senses.
Master of Ceremonies Barry Pascal carried the evening with his deep passion for Magen David Adom and love of Israel and the Jewish community. Touching images and videos set the stage for the night.
Noam Gershony, a former IDF helicopter pilot, was saved by MDA in 2006 after his helicopter crashed. It took him two and a half years to begin walking again, but against all odds, Noam would go on to win gold representing Israel in Paralympic tennis.
Ambassador Gilad Erdan, Israel's Permanent Representative to the UN, addressed the crowd with a powerful speech stressing the importance of Magen David Adom in its role as Israel's National EMS organization. Commenting on his defense of the Jewish state in the international arena, Erdan stressed that MDA ensures the very survival and continuity of Israel.
To close the night off right, the guests were treated to a world-class musical performance by virtuoso violinist Alexandre Da Costa with his 1701 Stradivarius and eleven musicians. From classical to rock & roll, all the way to a musical rendition of HaTikvah, it was a truly memorable show.
A big thank you to all of the generous donors who attended the evening and to all those who made record breaking contributions to Magen David Adom. You are our partners in saving lives!