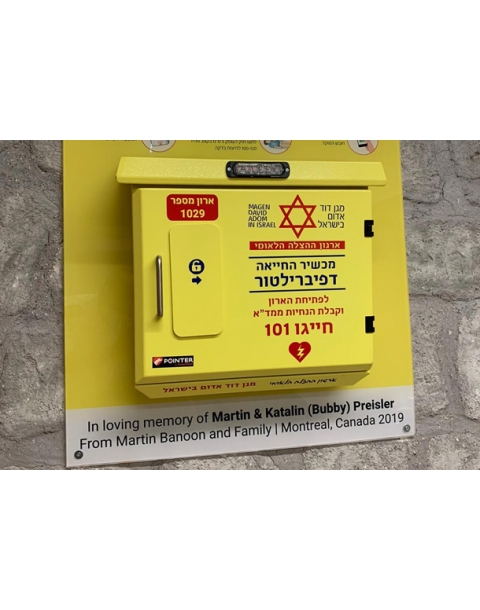 View larger
Automatic External Defibrillators
To Donate an Automatic External Defibrillator, please contact the office.
Description
The advanced technical capabilities and unique features of the "Lifepak CR2" Automatic External Defibrillator will guide the bystander while performing cardiac compressions and will correct the positioning of the hands, the rate and depth of the compressions as an online feedback. It will enable immediate connection to MDA 101 (Israel's 911).

An MDA dispatcher will be able to identify the location and activate MDA first responders and emergency vehicles, all while communicating with the bystander. The dispatcher will receive the patient's vital signs
in real time.