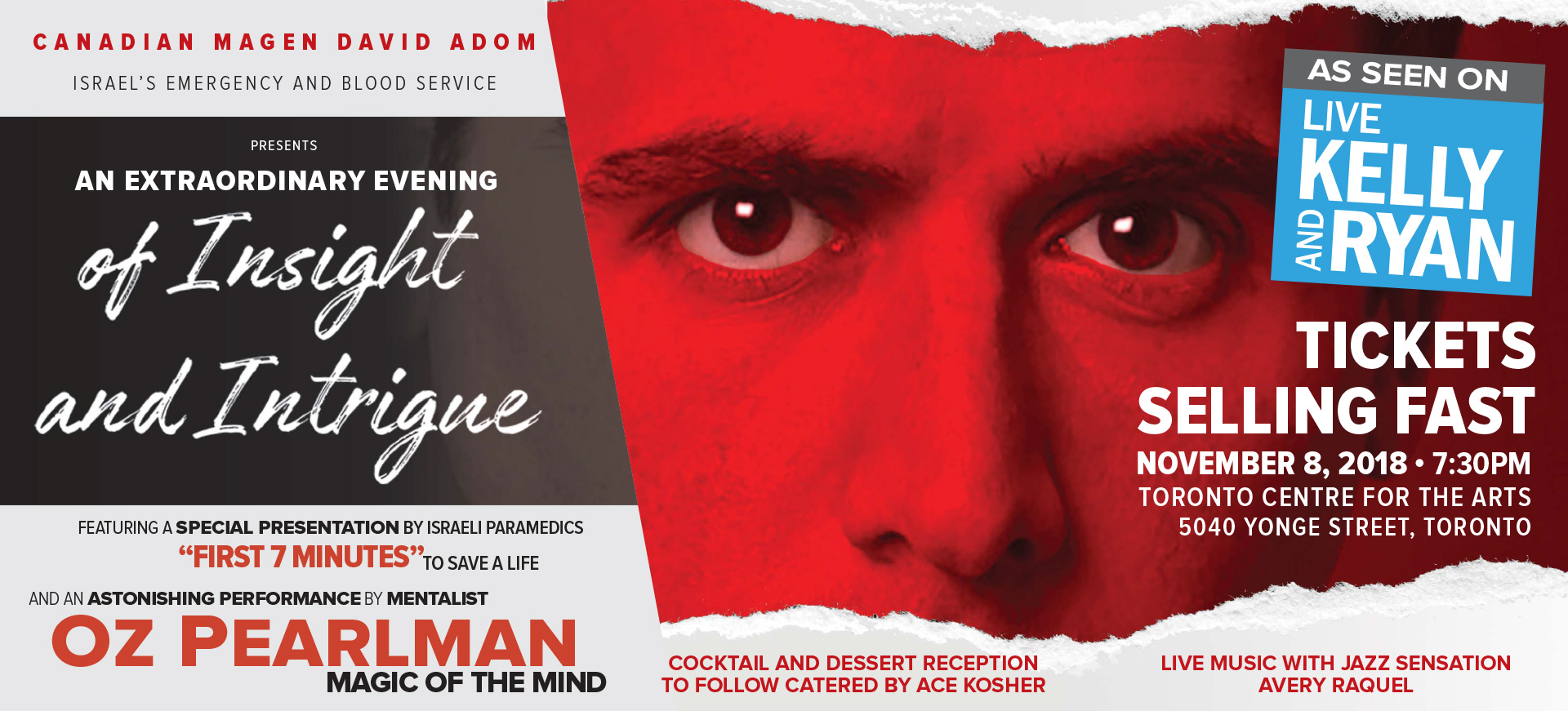 Magen David Adom is Israel's national ambulance, blood services and disaster-relief organization, serving as emergency medical first-responders for the state's 8.8 million people. MDA's use of cutting edge technology, training of first responders and short response times make MDA world leaders in Emergency medical services both for everyday emergencies and for mass casualties.
MDA is the only organization mandated by the Israeli government to serve in this role, but it is not a government organization, so it relies on people like us for funding.
Join us
This year, on November 8th, we will be hosting an extraordinary event, featuring Oz Pearlman, the world renowned mentalist, as well as a special presentation by Israeli paramedics. This will be followed by a kosher cocktail and dessert reception presenting young jazz phenomenon, Avery Raquel.
MDA's paramedics are Israel's hero's and they need our help. They devote their lives to saving lives. This is our opportunity to partner with them.
Israel cannot survive without Magen David Adom and Magen David Adom cannot survive without us.